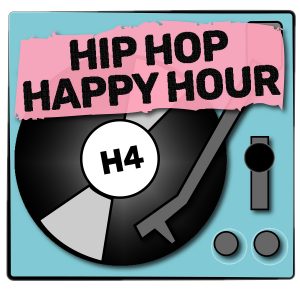 On the debut episode of the Hip Hop Happy Hour, Ian Beckles and DJ Don Pablo tell you the inspiration behind this podcast and get into when their relationship with Hip Hop started. Ian tells you about listening to hip hop growing up in Montreal and Pablo talks about his introduction to the music genre while living in New York as a child.
During the course of their nearly forty-five minute conversation, the discuss everything from the Netflix show "The Get Down" that is produced by Nas, some of the great hip hop artists, people who say Eminem sucks and so much more.
And if you are in the Tampa Bay area, Ian and Pablo will be hosting a Hip Hop Happy Hour at Flavor of Tampa Bay in South Tampa on February 22 and be sure to follow Ian and Pablo on social media to find out more information about the event.
Podcast: Play in new window | Download | Embed