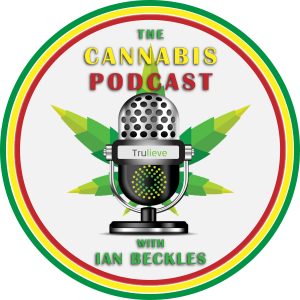 This week on The Cannabis Podcast, former NFL offensive lineman Ian Beckles talks about the latest in the medical marijuana industry including how CBD is helping people dealing with neck pain.
Also on this week's podcast, Ian hits on banks being scared to take marijuana money, a breathalyzer for alcohol and marijuana, and give you his Trulieve strain of the week.
Have a question for the show? Send Ian an email (IanBeckles@RadioInfluence.com) and this week's episode of the podcast is presented by the book "Cannabis: The Illegalization of Weed in America." This book is written by comic creator Box Brown and delves deep into the troubling history of cannabis legislation in America. Whether you're a cannabis enthusiast, history buff, or graphic novel fan this book has something for you. Get your own copy wherever books are sold and smoke out the truth.
Subscribe to the podcast on Apple Podcasts, Stitcher, iHeartRadio, TuneIn Radio, and Google Play. Follow Ian on Twitter @IanBeckles and on Instagram @Ian_Beckles Have a question for Ian, send me an email (IanBeckles@RadioInfluence.com) 
Podcast: Play in new window | Download | Embed