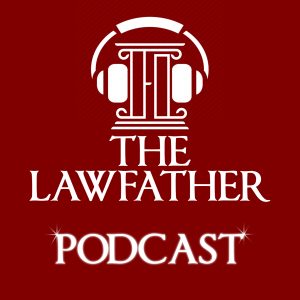 In this episode of The Lawfather Podcast, Tampa based attorney William Franchi of Franchi Law explains the difference in 1st, 2nd and 3rd-degree murder charge. He breaks down the legal side of these charges and explains why former Minneapolis Police Officer Derek Chauvin is facing a 2nd-degree murder charge in the death of George Floyd.
Also in this episode, William discusses the settlement reached by Hillsborough County and the family of Hezekiah Walters, who passed away last year after he collapsed during an optional football conditioning session at Middleton High School.
Plus, he answers two listener questions. One question is about hit and run car accident and filing a divorce if you recently moved to a new state.
This episode of The Lawfather Podcast is presented by Golden Pear Funding. Are you or your clients are looking for pre-settlement or surgical funding give Golden Pear Funding a call today. They will provide easy underwriting, speedy approvals, electronic signing, competitive rates, and flexibility at settlement when necessary. If you are looking to work with the industry leader in pre-settlement funding call Golden Pear Funding today at 813-856-2099!
Subscribe, Rate, and Review to The Lawfather Podcast on Apple Podcasts, Stitcher, Google Play, iHeartRadio, or Spotify.
Follow William on Twitter and The Lawfather on Instagram
Podcast: Play in new window | Download | Embed