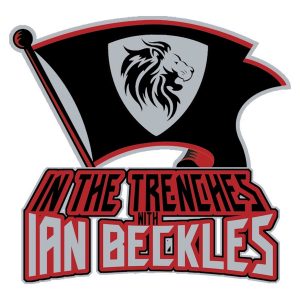 Former Tampa Bay Buccaneers defensive tackle Gerald McCoy did an interview last week on FS1 and Ian Beckles tells you what he thinks about the comments made by McCoy on this week's episode of In The Trenches.
Along with giving his uncensored comments on McCoy comments, Ian also hits on Washington Redskins quarterback Alex Smith and answers a listener question about leadership on a team when defeats build up.
This episode of In The Trenches is presented by Twillory. For a limited time, check out Twillory.com/BECKLES and use the promo code BECKLES to get $25 off. For some great, comfortable dress shirts at affordable prices, visit Twillory.com/BECKLES and use the promo code BECKLES!
All of that and more on this edition of "In The Trenches" and if you have a question for next week's episode, send an email to Ian (IanBeckles@RadioInfluence.com).
Subscribe, Rate, and Review the podcast on Apple Podcasts, Stitcher, Google Play, and TuneIn Radio.
Follow Ian on Twitter @IanBeckles and on Instagram @Ian_Beckles
Check out Ian's other podcasts, The Cannabis Podcast, Hip Hop Happy Hour, Flavor of Tampa Bay and Flava In Ya Ear.
Podcast: Play in new window | Download | Embed